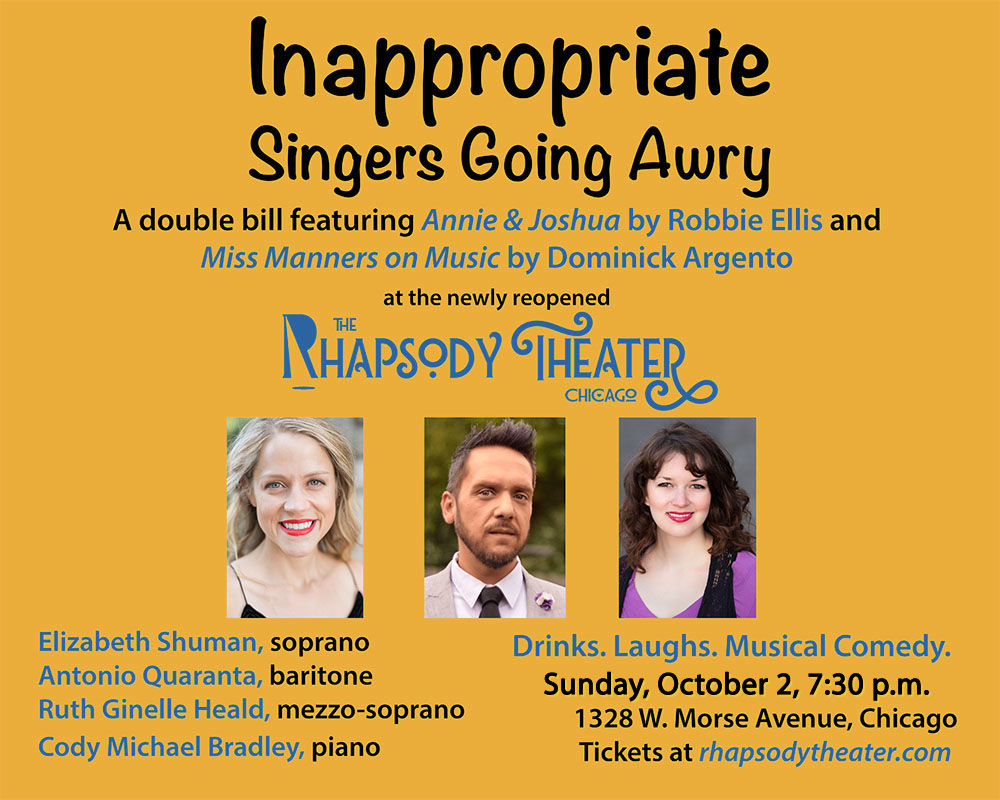 Inappropriate: Singers Going Awry
Sunday October 2 at 7:30 pm
Drinks. Laughs. Musical Comedy.
A double bill featuring the U.S. Premiere of Annie & Joshua, a new short musical by Chicago's beloved comedian Robbie Ellis, paired with the witty Miss Manners on Music by Dominick Argento, playfully questioning the sometimes-stuffy atmosphere at classical music concerts.
Annie and Joshua official Teaser Summary:
Joshua, a hotel bellboy, proclaims his over-the-top devotion to Annie, a hotel receptionist way out of his league. It's unrequited love on the late shift until it becomes a marriage of two sleep deprived minds.
Miss Manners on Music:
Brush up on the do's and don'ts of proper music event etiquette with this witty work by Dominick Argento, based on the real-life responses of advice columnist Judith Martin, fondly known to her readers as "Miss Manners."