Free Self Parking:
The Rhapsody Theater owns a fenced 44 car lot just East of JB Alberto's Pizzeria.
We invite you to park in our lot during performances.
The lot will be open one hour prior to performances and will close two hours after the end of performances.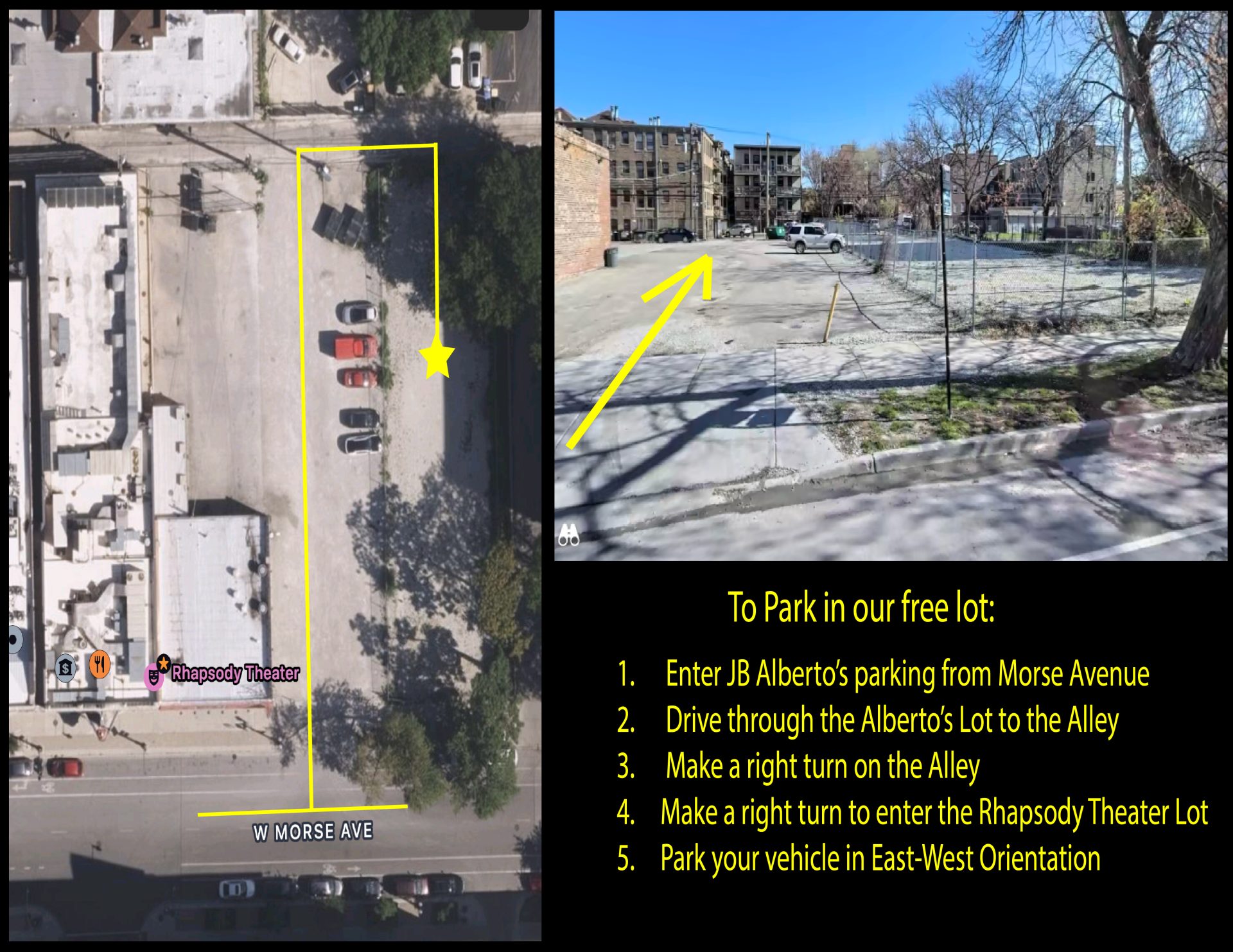 The Rhapsody Theater is not responsible for items left in vehicles.
Please do not leave valuable items while parking in our lot.