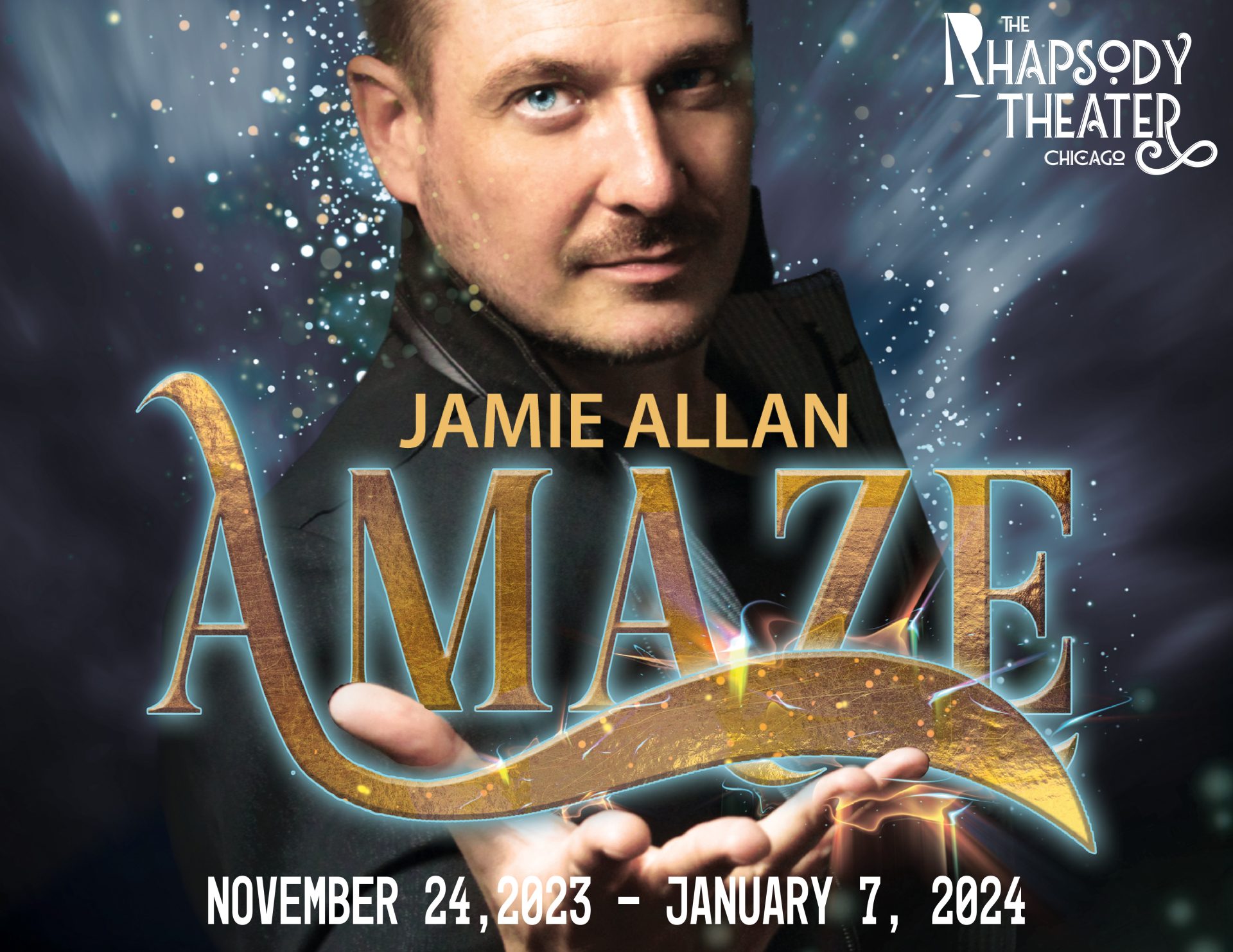 Amaze with Jamie Allan
November 24, 2023 - January 7, 2024
Suitable for ages 5 and older.
In a triumphant return to the Windy City following his record-breaking residency at the Harris Theatre, Jamie Allan unveils his latest marvel, "Amaze", exclusively at the Rhapsody Theatre in Chicago.
With a reputation as one of the most innovative magicians of our time, Jamie Allan has wowed audiences around the globe. His performances have earned critical acclaim and a devoted fan base, making him a household name in the world of magic and illusion. "Chicago is a city with a rich tradition of embracing magic, and I couldn't be more thrilled to bring "Amaze" to this incredible audience," said Jamie Allan.
"Amaze" is a revolutionary experience in the world of illusion, "Amaze" does more than just showcase magic – it places it directly into the hands of the audience. Allan, with his signature blend of state-of-the-art technology and timeless conjuring techniques, invites attendees to not only witness, but also partake in the wonder. As lights dim and curtains rise, prepare to journey into realms of mystery where the line between reality and illusion blurs, ensuring that every spectator leaves with a sense of awe. Rediscover magic as it should be – intimate, interactive, and utterly mesmerizing. Don't just watch the impossible, live it, only at Jamie Allan's "Amaze"!
Run time is approximately 2 hours with one intermission.