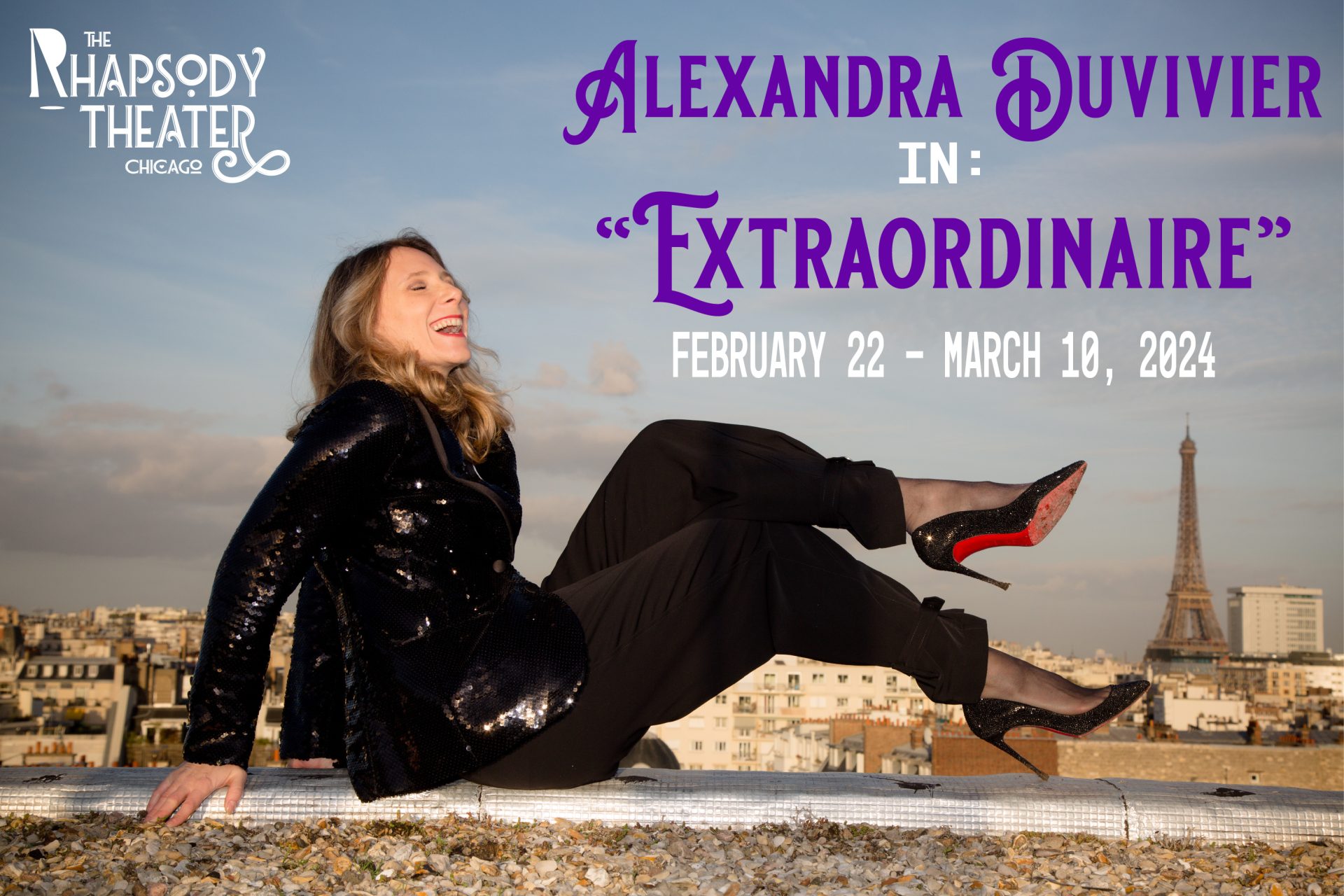 Extraordinaire! with Alexandara Duvivier
February 22, 2024 - March 10, 2024
Considered one of the world's greatest "magiciennes," French magician Alexandra Duvivier comes from a rich legacy in Magic. Her father Dominique is one of the most well-regarded magicians in the world. In her own right, Alexandra has conquered the stages of magic with awards, and accolades. She comes to Chicago with a brand new exclusive to Rhapsody Theater production brining her legendary magic for the first time in a full-length production.
Extraordinaire features Alexandra at her best, performing original magic created by her, with flair and exuberance. Every moment in the production is crafted with care, beauty, elegance, and imagination. Alexandra will bring to American audiences a taste of Paris with a touch of magic.
One of the very few female members of the magic arts, Alexandra Duvivier has been the winner of the Mandrake d'Or in France and the first French female magician to fool Penn and Teller in their famous television show "Fool Us".
The daughter of Dominique Duvivier, a living legend in magic, she faced a double challenge: to make a name for herself under the shadow of her illustrious father and to become a highly respected artist in the predominantly masculine world of magic.
Unlike many children who grow up with a talented and famous parent, her father didn't push her to become a magician like himself. As a child he never showed her any tricks: it was only at the age of 15 that Alexandra decided to become, little by little, the worthy heiress of her father's empire.
She has become a favorite artist of the biggest brands for their private events (Hermes, Louis Vuitton, Chanel, L'Oréal …), has been a hand double for some of the most famous names in the cinema, she has no less than eight shows to her credit: three solo stage shows, three shows performed as a double act with her father, a children's show and a show performed entirely in English. With her sharp humor, her pure and engaging magic, her natural empathy with both young and old, she charms and amuses her ever-increasing audiences.
Beyond her artistic talents, Alexandra Duvivier is also a trainer and a business speaker (innovative methods of communication using magic) and an instructor for the first-ever diploma in magic recognized by the Ministry of Labor in France.
Run time is approximately 90 minutes with one intermission.