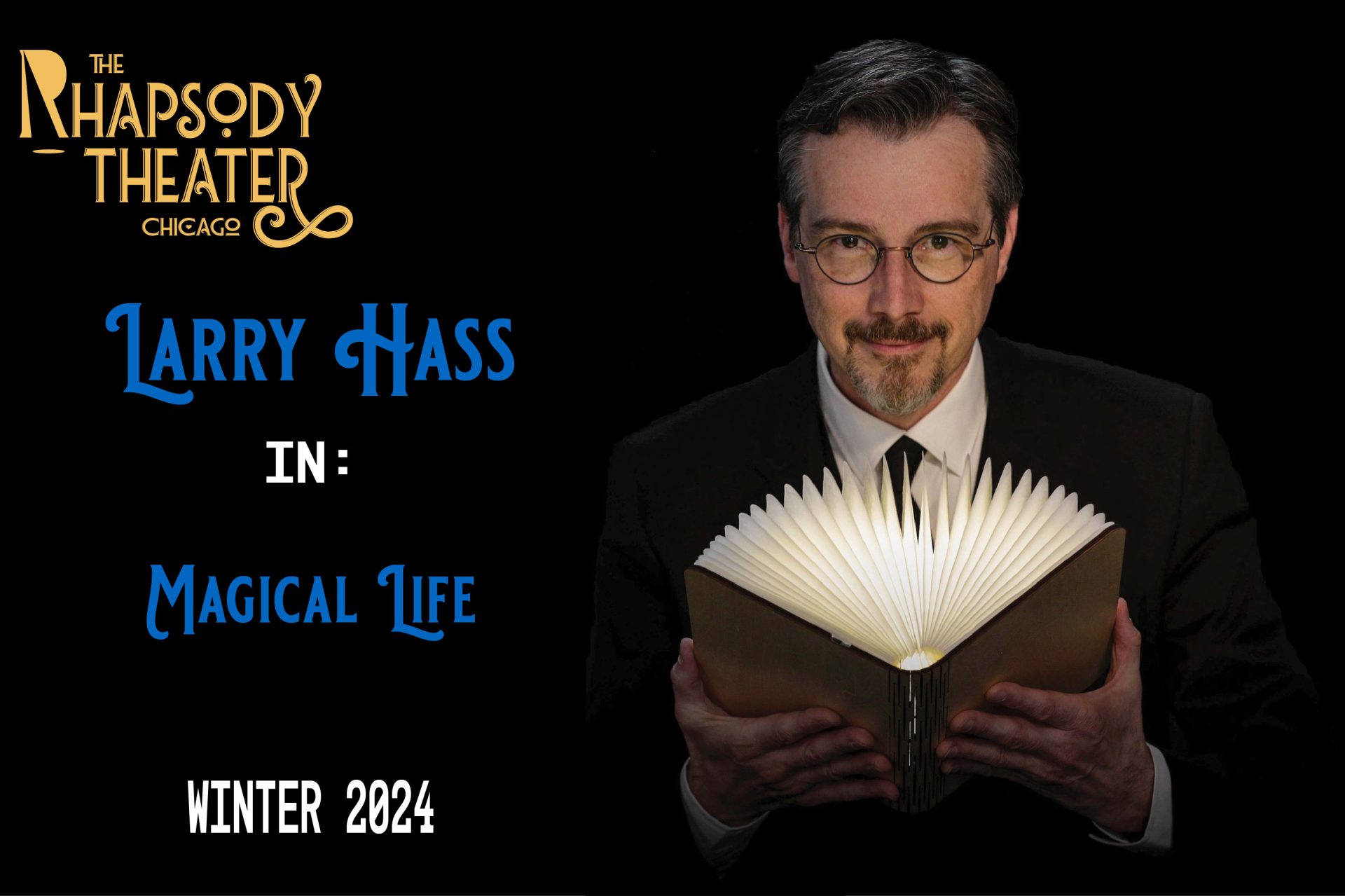 magical life! with Larry Hass
Winter 2024
MAGICAL LIFE
Experience the astonishing, meaningful magic of Dr. Larry Hass!
Larry Hass returns to Rhapsody Theater for a limited run in 2024!
Stay tuned for dates!
Tickets will go on Sale October 2nd at 5:00 PM!
Larry Hass, Ph.D. is a magician, philosopher of magic, and the Dean of McBride's Magic & Mystery School in Las Vegas—what the BBC calls "the most prestigious magic school in the world." He has won many awards for his magic teaching and writing, including the 2022 Allan Slaight Sharing Secrets Award—the Pulitzer Prize of magic.
Magical Life premiered to great acclaim at Orpheum Theater Group in Memphis in 2019. Larry explores themes of life, hope, and transformation while performing an array of original magic—from eye-boggling mysteries to storytelling and grand illusion. For this run at the Rhapsody Theater, Larry has composed new illusions that speak to our time.
For twenty-five years, Larry has performed on stages around the world, performing regularly in Las Vegas and at the world-famous Magic Castle in Hollywood, California. His visionary approach to magic has been featured in such media as the New York Times, USAToday, on National Public Radio and the Discovery Channel.
Lance Burton, World Champion Master Magician, Bearer of the "Mantle of Magic":
My friend Larry Hass, the philosopher-magician, will entertain and delight you with his truly astonishing magic. He is one of the most original and innovative magicians working today. Not to be missed!!!
John McLaughlin, Former Acting Director and Deputy Director of the CIA:
"Larry Hass is that rare magician who combines extraordinary magical skills with deeply meaningful presentations that touch the heart and engage the mind, all while creating a sense of wonder and enchantment for all ages. You will leave the theater both amazed and inspired!"
Jeff McBride, Grandmaster of Magic:
"Larry is an extraordinary magician who creates magic that lifts the spirit. He will amaze you with his deep secrets and skill."
Suzanne the Magician, Close-Up Magician of the Year from the Magic Castle:
"Larry Hass is a fantastic performer who puts meaning and love into the magic he performs… which shines through and endears him to his audiences."
Juan Tamariz, Spanish Master of Close-Up Magic:
"Larry Hass does so much to raise the intellectual level of our Beloved Art of Magic!"
Teller (of Penn & Teller):
"Larry Hass is an inspirational teacher and a joyful man to know.