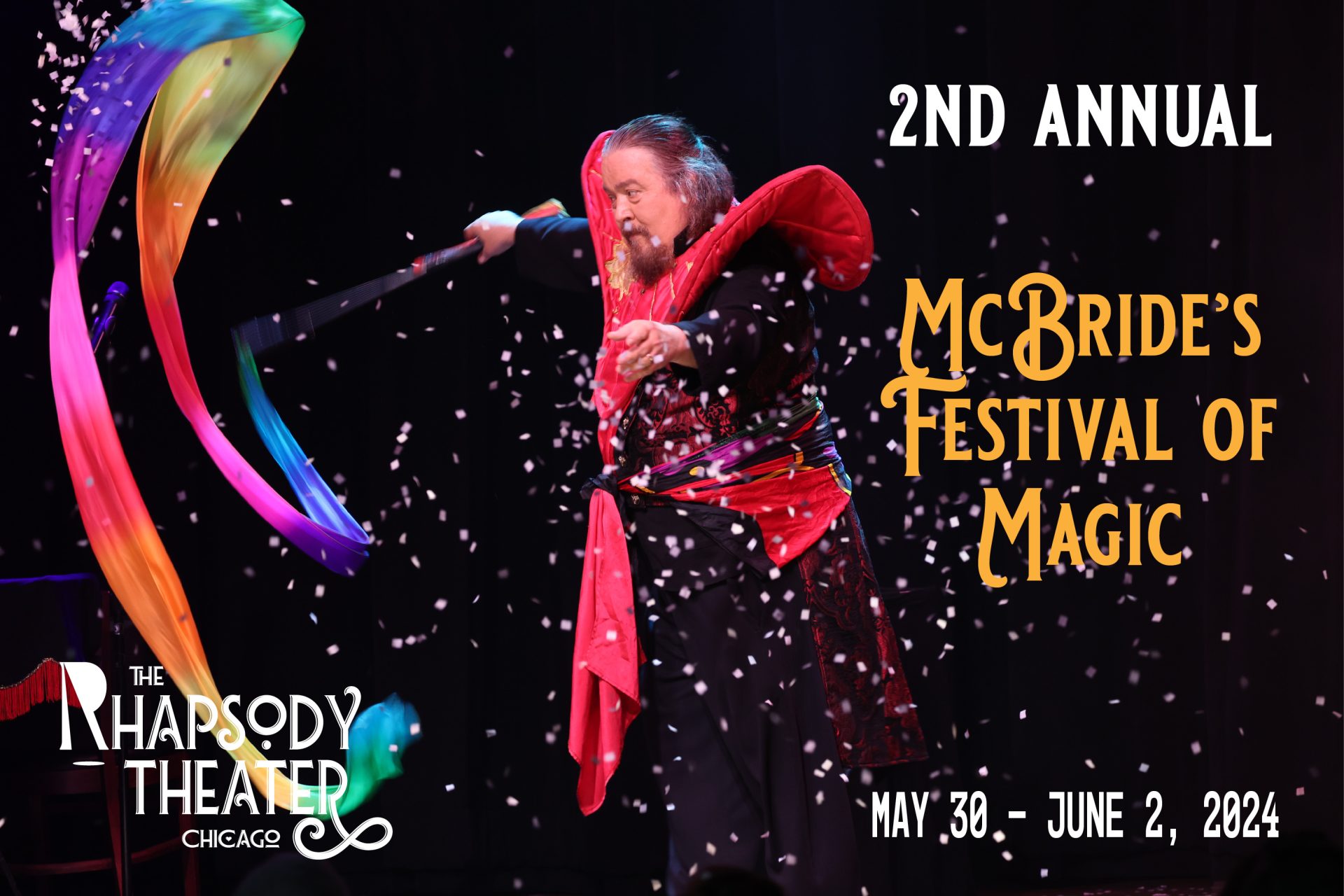 Second Annual McBride's Festival of Magic
May 30, 2024 - June 2, 2024
Jeff McBride is the rockstar of magic. He is also the founder of the McBride Magic & Mystery School in Las Vegas, a real world school that is training some of the world's finest magicians. In 2023 Jeff starred in the first-ever McBride's Festival of Magic at the Rhapsody Theater. A weekend of multiple magic shows and courses for experts and beginners alike. In 2024 Jeff will curate yet another weekend-long festival of magic. Planning is already underway for this weekend that will include lecturers, performers, and legends of magic.
"Possibly the most influential magician of our time." — The Magic Circle, London
Jeff McBride combined masks, mime and world-class sleight of hand to revolutionize the art of performing magic. As early as the 1980's, his dynamic, martial arts and Kabuki-inspired performances made him the only magician of his time able to open for such super-star concert artists as Diana Ross, Cheap Trick, and Tom Jones.
He has been featured on every major television network, headlined shows at Caesars Palace and other top casinos worldwide. In 1993, The Academy of Magical Arts named him "Magician of the Year," and both The Magic Circle and the Fédération Internationale des Sociétés Magiques (FISM) have awarded him with their top honors. He is the founder of the McBride Magic & Mystery School in Las Vegas, named by the BBC as "the world's most prestigious magic school."
MORE ANNOUNCEMENTS TO COME!
TICKETS WILL BE RELEASED ON OCTOBER 1st