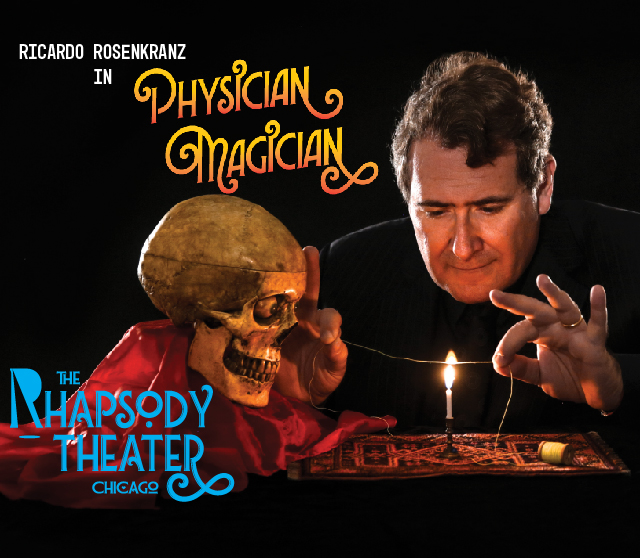 Physician Magician
Shows Throught the 2023 and 2024 Season!
After premiering hit magic shows in 2016 and 2018 Dr. Ricardo Rosenkranz returns to Chicago Stages this February with his new show called Physician Magician.
Prepare for an elegant evening of rarely seen magic and illusion. Internationally regarded illusionist and award-winning physician Ricardo Rosenkranz, invites us into his study so that he may share the magical performances he so dearly loves. Along the way we learn about his connection between medicine and magic witnessing mysteries that might unlock the mind and warm the heart.
The new show includes several never-before-seen illusions and brings back many signature classics and audience favorites including Balsamo, last seen on the CW's Fool Us.
It's an unforgettable performance of upbeat, fun, magical theater in a beautiful cabaret style setting.
Teller of Penn & Teller Fame says about Dr. Rosenkranz's Show:
"Physician Magician is like spending a cozy evening with your jovial doctor – who just happens to command some of the rarest and most beautiful illusions in the world.
The show is an elegant soiree, a fireside chat entwined with brain-busting mysteries, conjured by a physician/magician, who sees the world through the double lens of medicine and magic." 
Chris Jones of the Chicago Tribune gave Dr. Rosenkranz's  show 3.5 Stars and said:
"Smart, Moving, Refined. A Thinking Person's Night out with Bespoke Drinks"