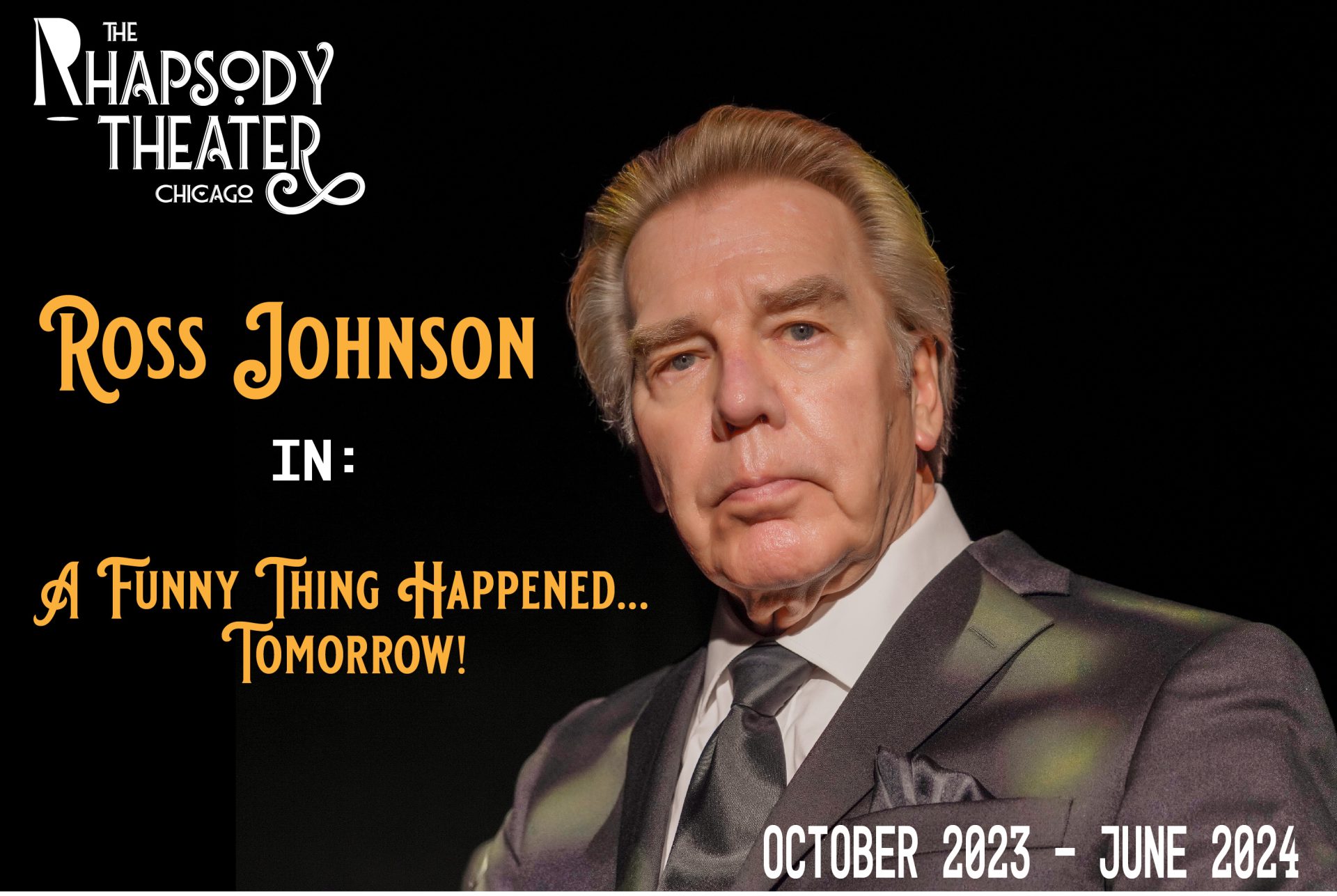 Ross Johnson: A funny thing happenened... Tomorrow!
Select Wednesdays and Sundays throughout the year
Ross Johnson returns with his jaw dropping mind reading show: "A funny thing happened… tomorrow!"
Audiences have loved Ross' elegant and masterful mind reading that leaves mouths open and fills hearts with joy and wonder. His show will run twice per month throughout the season.
Ross Johnson knows you're skeptical about ESP. He knows you don't believe in mind reading, second sight or mental projection because, well, he can read your mind!
For more than three decades, Ross Johnson has been hailed as one of the most gifted psychic performers of our time. Mind reader, magician, clairvoyant, fortune teller, telepath, mentalist…Ross Johnson is all this and more. He is a master of intuition and has a remarkable ability to see what can't be seen and hear what can't be heard.
Combining elements of extrasensory perception, magic and mind over matter, Ross provides his audiences with an entertaining and highly interactive experience. Even the most hardened skeptics become believers.
"Outstanding! Our group was fascinated, intrigued, baffled, mystified and just plain entertained the entire time [he was] on stage. [Johnson] certainly possess[es] a great talent." – David C. Ambrose, General Mills, Inc.
"I'm sure you're no stranger to such comments on [this] performance as 'astounding,' 'extraordinary,' 'incredible' or even 'shocking.' But [Johnson's] recent appearance at our meeting dinner was all those and more." – Jeffrey S. Garnes, FMC Corporation
Run time is approximately 90 minutes with one intermission.