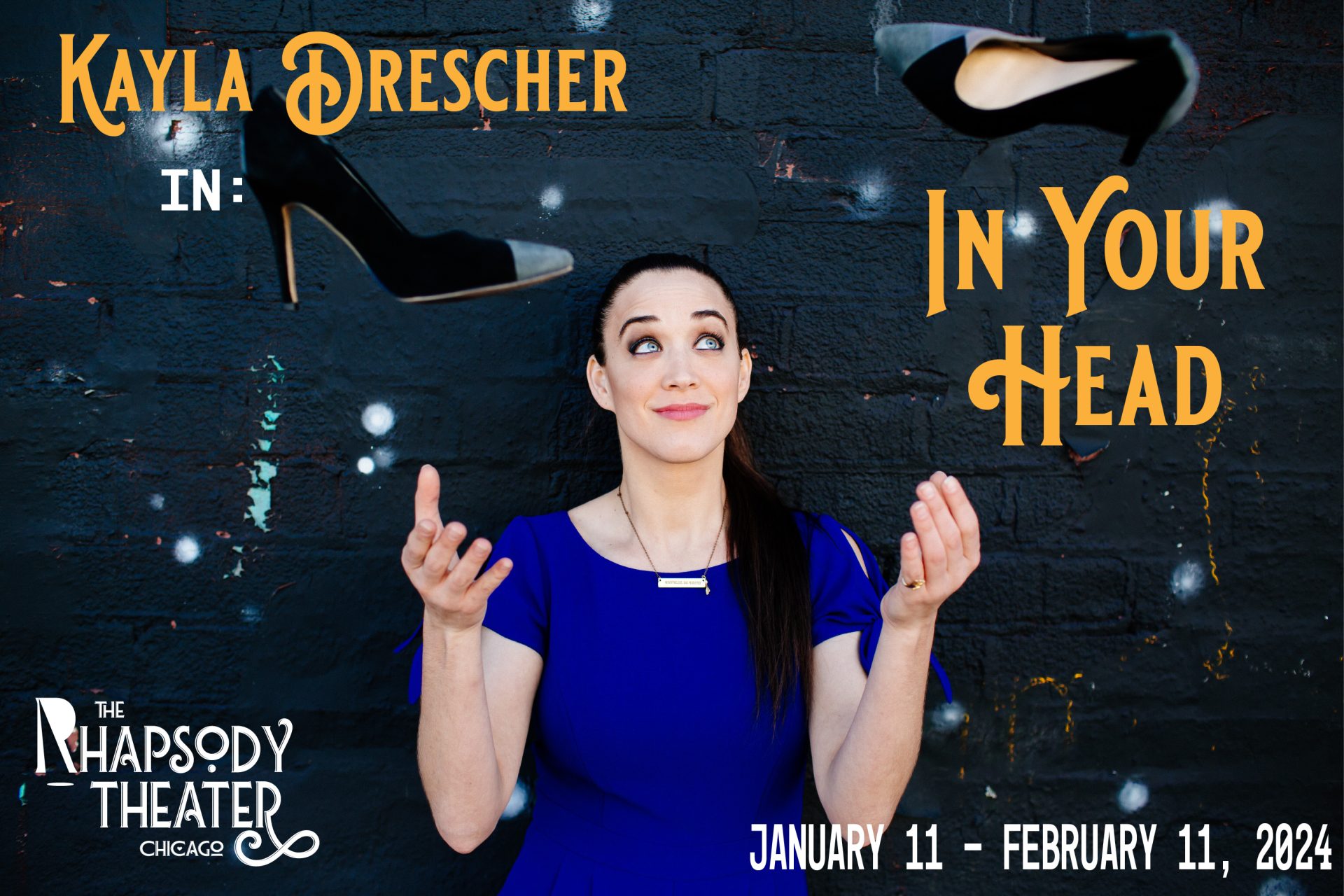 In Your Head with Kayla Drescher
January 11, 2024 - February 11, 2024
A Champion of Magic, Kayla Drescher, presents a brand-new full-length production called "In Your Head".
In this exclusive to Rhapsody Theater show produced by the Rhapsody Theater team, Kayla comedically explores expectation, coincidence, and what's really going on in our heads ('cause you're all thinking it, she's just saying it).
Kayla's incredible sense of comedy and profound mastery of theatrical magic technique will delight audiences creating unforgettable moments of delight. "In Your Head" will remain there… leaving a smile on your face as you make your way home.
For the past couple of years Kayla calls Chicago home. Kayla Drescher, she's performed for clients like Microsoft, IBM, Wells Fargo, and many more. You may have seen her on Penn & Teller's "Fool Us", Access Hollywood, or NBC's "Today Show", where she was given the title "The Next Great Magician" by David Copperfield. Most recently, she could be seen touring the world with the Champions of Magic. Kayla hosts a popular magic podcast, Shezam, focused on diversity and inclusion within the magic and allied arts communities.
Run time is approximately 90 minutes with one intermission.