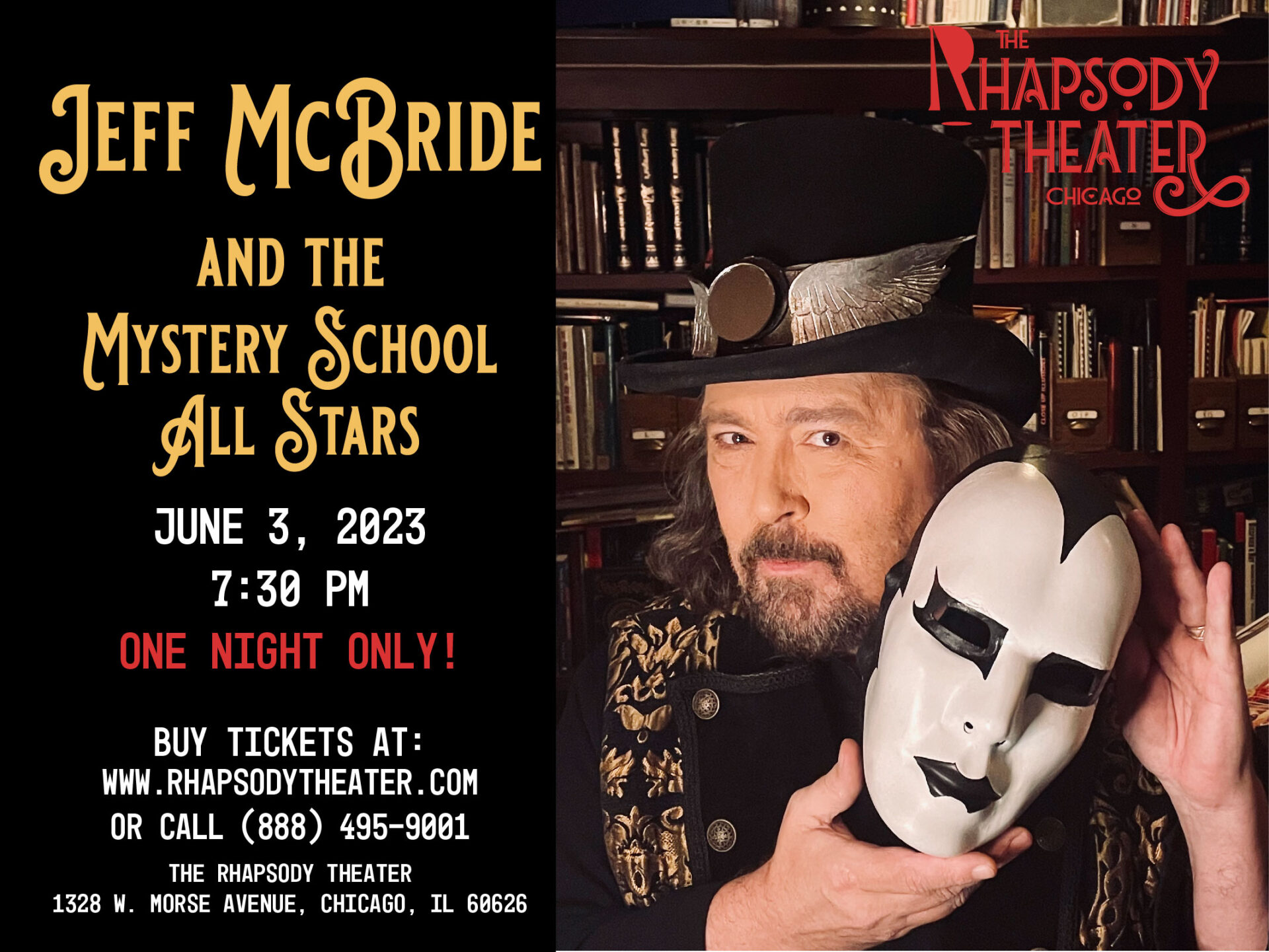 Jeff mcbride and the mystery school all stars
June 3, 2023 7:30 PM
ONE NIGHT ONLY IN CHICAGO!
Jeff McBride is universally recognized as one of the world's leading magicians.
He has performed on stages all over the world in over seventy-five counties on six continents. His innovative style of magic combines mime, masks, Kabuki Theater, world-class sleight-of-hand, and grand illusion to create a completely unique performing experience. And he has appeared on every leading television network, including in the Star Trek series in a role created especially for him.
Jeff McBride is also one of the most decorated magicians of our time. He has been named Magician of the Year by the Academy of Magical Arts in Hollywood and has received dozens of world-leading awards for his magic, including being a three-time award winner at the International Grand Prix of Magic in Monte Carlo. According to the Guinness Book of World Records—of which he holds three—he has the "World's Fastest Hands." And in 2018, he received the Special Award for Theory & Philosophy from FISM, the World Championship of Magic.
In 1991, Jeff founded the McBride Magic & Mystery School in Las Vegas, what the BBC has called "The World's Most Prestigious Magic School." As David Copperfield says, "Jeff McBride's expert skill and wide-spanning knowledge have made him one of the greatest teachers in the history of magic."
This one night only event includes performances by award winning members of the McBride's Magic and Mystery School in Las Vegas.